The City of Chandeliers & Dogshit is a fictional book discovering the lives of eleven Brusselaars through the rooms and houses in which they live.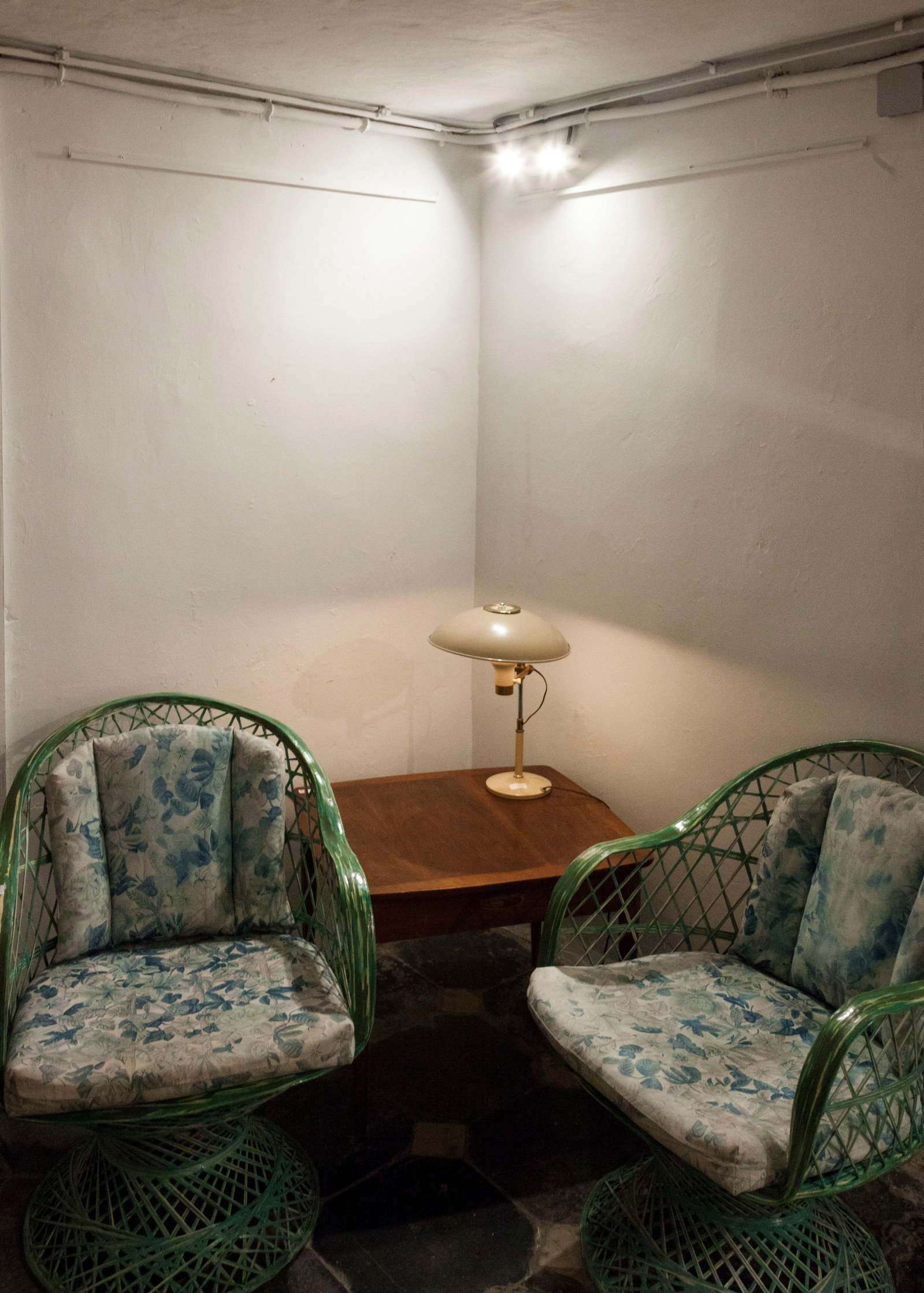 Marta and Lisa work as leaders of the Addicts Anonymous organization. They met with other group guides, or Madonnas (as they like to call themselves), on a Caribbean Cruise. After a few dice games in the onboard casino, followed by wild karaoke singing and hot shots until 3 a.m. in the morning, they decided to found an alternative anonymous fellowship. It focuses on secondary addictions, such as buying one scratchcard after another, biting your fingernails, unstoppable shopping in cheap chinese web stores (AliExpress, MiniIntheBox etc) etc. "The business is blooming," one would say if the counseling wasn't for free, Brussels sure is packed with all kinds of addicts.

Yet they don't want the word to travel too much, so the sessions are held in the late evenings in Marta's and Lisa's apartment in the fairly quiet part of the neighbourhood of Schaerbeek. As for the second job, Lisa works at the administration desk of the Museum of Fine Arts, whereas Marta is a 'Chocolatier' in the Neuhaus. On the days where there are no group sessions, Marta likes to work on her special chocolate liqueur recipe. On some lucky Friday evenings, Madonnas are allowed to do exclusive hot shots with the magic potion.
Peeter lives in Ixelles, as he finds it to be a microcosm of all that is Brussels. From pompous designer stores to Asian supermarkets, from the lively African hairdressers to Eurocrats like himself dressed in navy suits, it has it all. Perfect for a 'tormented artist,' as he likes to refer to himself. He is a well-known Estonian poet, writer and critic, who spontaneously decided to move to Brussels and work as a interpretor in the EC. As he considers his tasks fairly dull and colleagues even duller, he started focusing more on his creative work about Brussels, namely writing a book. It's bursting with dark humour and sarcastic notes, but once through the rough words, you can really see his love for this 'beautifully mad' city... And its women, because Peeter is one hell of a womanizer. Blond hair, blue eyes, three-days-carefully-unshaven beard and unexpected ukulele skills together with sexy Tom Waits-ish voice – the Estonian seems to have it all. Regardless every now and then he discovers himself thinking of his cold native land and his even colder ex wife who left him for another woman, and feels a pinch of sadness. In moments like this he likes to buy something silly from the antique stores to remind himself why he likes Brussels or eat blueberries in front of the fireplace and listen to soothing sounds of crackling fire. It comforts his half-Nordic soul.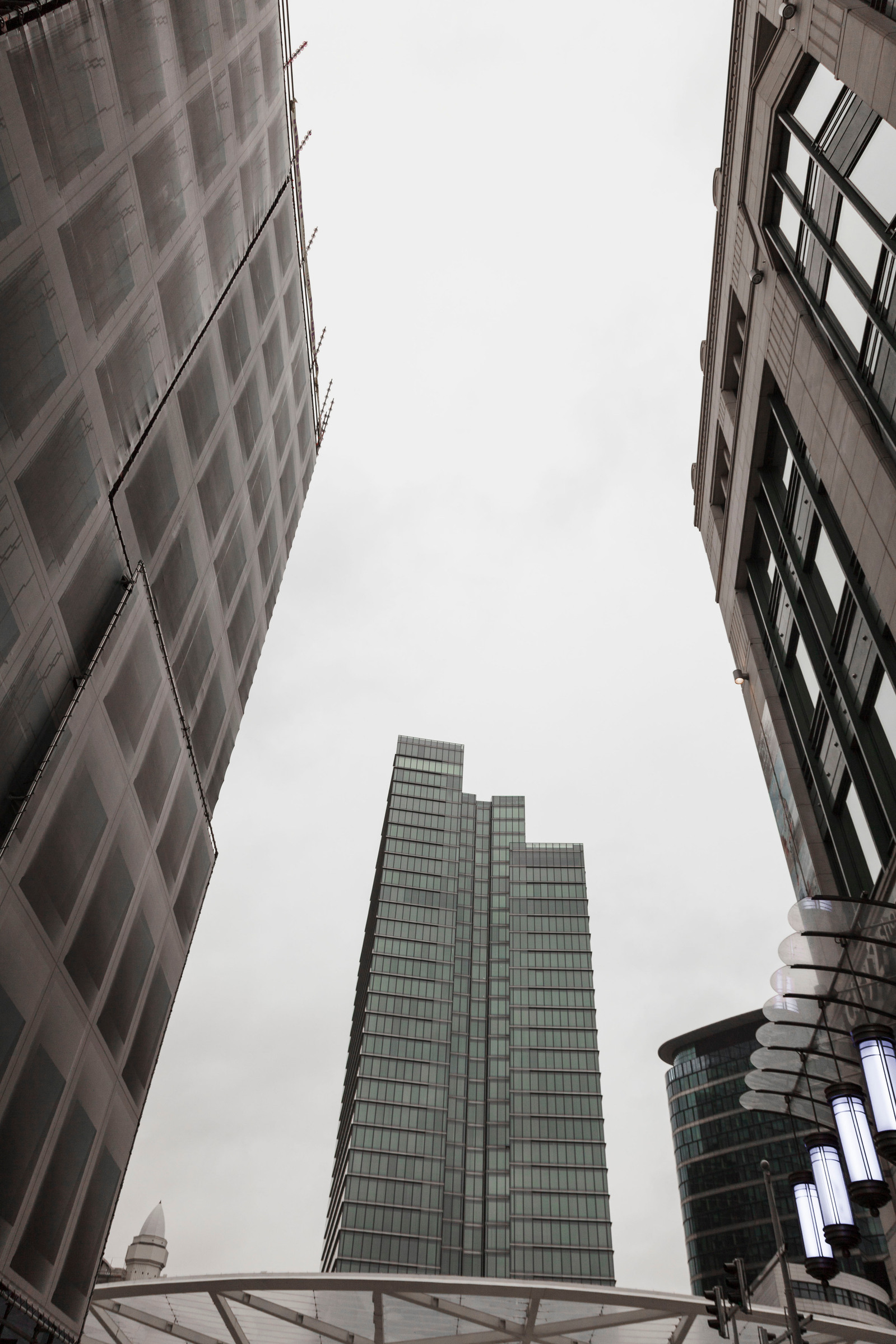 Vlad is a multimillionaire from Russia. He was banned from the country as his power had become threatening to his fellow "comrades", the so-called mafia. He had to start his life all over again. He needed a new persona, so he chose to become an art collector, as a means to give all his money a legal purpose. Art is for the rich and powerful, right? Now he is paying 20€ per hour to one young Luca School of Arts's student, whom he found in Comptoir Florian, to teach him "everything about art". They meet every Sunday at Vlad's apartment. Despite that, Vlad feels utterly lonely, because he had to leave his family behind. Only lately he's starting to achieve comfort in talking with older ladies via erotic line. It's something he does more and more often. Also probably because they don't complain about his bad English and simply tell him to relax.

Claude is enjoying his sparkling sixties. Pink Margaritas and juicy gossip, yes please! His days consist of going out with his girlfriends and hot dates with young barista boys. Together with four women they run a successful high-class vintage second-hand clothes shop which is currently planning on expanding to Antwerp. They are also launching Claude's signature perfume which smells like sweet tobacco and tangerines.
The apartment is designed with great care by himself and Brussels leading architecture group B2Ai. While the shop is located in the old town. the apartment rests in the heavenly green neighbourhood of Watermael. So thank God for the loyal chauffeur Lloyd who has unstoppably transported Claude for the last three decades! Every now and then. Claude shows his gratitude with bringing Lloyd a collection piece.
All the interior photos are done in various antique stores around Brussels. The 'rooms' are parts and corners of shops that the owners have constructed and stylised, amateur yet extravagant 'showrooms'. They are paired with buildings from all around Brussels. A person who could be living in the space, was created and portrayed.